Is GoodTherapy Worth It? [2020 Review]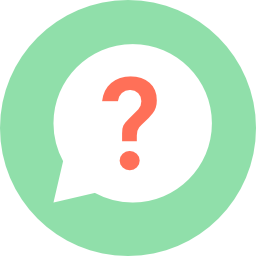 If you're unfamiliar with GoodTherapy, it's one of the top two therapist directories on the internet, according to my analysis. The other is PsychologyToday.
It was launched in 2007 by Noah Rubinstein, a licensed marriage and family therapist.

According to their About page, GoodTherapy.org receives "more than 1.5 million therapist searches each month and reaches, through a variety of partner and advertising networks, an estimated 7 million people per month."

In a nutshell, GoodTherapy helps source qualified leads for mental health professionals. It costs $29.99/month for membership.

​I have some familiarity with the platform because my mother uses it for her private practice.
Below, I'm going to walk you through how GoodTherapy gets traffic to its website and drives qualified leads to its directory of providers. 
Summary
GoodTherapy produces lots of content that ranks well in Google
​It acquires millions of visitors a month from this content and pushes visitors to connect with its directory of providers
Check Out My Video Review
In my GoodTherapy video review, I explore the directory's traffic acquisition strategies and examine my mother's own performance statistics. 
GoodTherapy Pricing
Need Digital Marketing Help?
Click below to schedule a free consultation:
​How Does GoodTherapy Get Traffic

​In order for directory-style sites to succeed, they need lots of qualified traffic. In the world of internet marketing, there are 2 primary ways that websites get traffic.
1. They can either create content and earn 'organic' rankings for keywords in search engines like Google and Bing.

2. Or they can buy traffic- usually by Google's different advertising solutions. One of the preferred ways to do this is by bidding on keyword searches.

Analyzing the site using the SimilarWeb tool, we can see that the primary way that the site acquires visitors is by organic, rather than paid, search.
​Below you can see ​that about 72% of their traffic, at ​the time of this writing, comes from organic search.

Using SimilarWeb, at the time of this writing we can see that in January 2018 they had 1.5 million total visits.

Examining some of their top keywords, you can see that "abandonment issues" is a big one. What this means, is that when someone searches in Google for that term, or terms related to it, GoodTherapy is one of the top results"
​Since this is a large search term, over 13,000 searches a month for just that term alone, it provides a dedicated flow of site visitors interested in that topic.
As you can see, a Google search of abandonment issues yields this Search Engine Results Page:

​If you're Googling this or a related term, it's likely that you'll be clicking into one of the top results.
If you did, ​you'll land on their abandonment issue post. You can see that ​there are various calls to action (boxed in red below) to find a therapist:
This way, GoodTherapy is able to drive traffic to local area mental health providers.
For example, I used the Search Our Therapist Directory option at the top of the page to enter in the zip code 10306, where my mother practices.

As you can see, she's the third result down:
 This is how GoodTherapy generates leads for its directory of providers.

Running The Numbers

​In fact, we recently ran an ROI (return on investment) analysis to figure out whether the revenue generated from GoodTherapy clients outweighed its cost.
​Below, I took a screengrab of my mother's performance metrics since she joined in 10/14. It's currently 2/18.  

While the volume of leads my mother receives isn't huge, we determined that if even one inquiry converts to a single client session in a 3 month time span, it is a revenue positive outcome for her private practice.
For example, say you charge $100 for a session. That would mean if you ​converted just a single ​client once that it would pay for 3 months of membership (3 x $29.95 monthly membership).  

When evaluating whether GoodTherapy is right for you, it's best to conceptualize it as ​a supplementary ​marketing arm ​of your business. It's not ​your sole means of client acquisition.
And once you run the numbers, it's evident that in all likelihood it will be a revenue positive option for your private practice.