The Benefits Of Setting Up Google Ad Conversions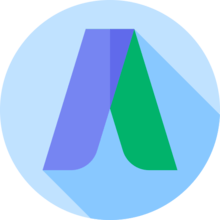 I'm horrible at tracking Google Ad Conversions.
Why?
My mother's nearing the end of her NYC private practice. 
And we've decided that it's not worth the money and effort to do the development work needed to get conversion tracking properly configured.
But that doesn't mean you shouldn't configure Conversions if you're running Google Ads, or even in Google Analytics, to get real insights into your advertising and website performance.
Why Tracking Conversions Matters 
It's incredibly important to define Conversions inside of your Google Ads (formerly AdWords account).

Conversion events like a submitted form, a received phone call, even time on page, are important indicators that you can feed into Google Ads.

Google Ads will then optimize your ads for these events to occur.

This means you get a much bigger bang for your buck.

You're not flying blindly wondering whether a particular keyword, or a particular ad copy variant is effective.

You can see in the screenshot below (click to enlarge it) some search terms that triggered my mother's ad and in the far right column whether a Conversion occurred.
In our case, we're only recording Conversions as Sessions that last more than 45 seconds. 
It's not a great Conversion event.
If her practice was younger, and she had more runway left, there are several Conversions that I would track.
For example, take a look at our mobile homepage:
I would track: 
Phone calls
Clicks on the Call Me button
Contact form submissions
I could probably figure out how to do the Contact Form conversions myself. But the phone call tracking and the 'Call Me' clicks would be a bit of a headache. 
Google has a lot of call tracking documentation you can read.
And I've even had a Google Ad chat rep say that she could walk me through getting CPC (cost-per-click) tracking up and running. 
Doubtful. 
What I Recommend You Do
Need Digital Marketing Help?
Click below to schedule a free consultation:
I would talk to a web development agency and have them set it all up. I'd have a list of Conversions I'd like to track and tell them that the goal is to integrate these Conversions into Google Ads. 
If you have Google Analytics installed, you can actually import Conversions from Analytics into Google Ads as Conversions. 
Google has a support document detailing how that works. 
If you set up Conversions in Analytics, you can also see which pages of your site are converting visitors. 
In our case, we're running ads to the homepage and you can see that's where most of the Conversions are being recorded. 
If this were a more advanced set up, it would make sense to do some split testing. 
Benefits Of Conversion Tracking
With Conversion tracking enabled, you could experiment with things like:
Run ads to two different pages and see which one converts better.
If you're actively blogging, you can see what type of content triggers the most Conversions. For example, is it articles on depression or anxiety? 
Does embedding a contact form in the content increase conversions?
What calls to action work the best? 
Track what type of traffic converts the best- is it social media, search traffic, or paid?
Remember: You don't even need to do any complicated split-testing. If all you do is define Conversions and let Google Ads figure out the best prospects to show your ads, that's good enough.
All in all, Conversions (should) orient your entire marketing approach: how you write ads, where you send traffic, how you blog, and more.
Requirements Script
If you're not sure what to task, use a script like this: 
"I'm interested in adding Conversions to my Google Ads account to help optimize my advertising performance. The conversions that occur on my website include: 
Phone calls
Contact form submissions
I would like to incorporate Google's best practices for recording conversions (https://support.google.com/google-ads/answer/1722054?hl=en). Please let me know your thoughts and how much this will cost."
Development Contact​​​​
I've partnered with HigherVisibility to provide full-span digital marketing services to help you get more clients. Fill out the form below to schedule a free consultation with a HigherVisibility digital marketing expert to discuss conversion tracking. 
As an incentive, HigherVisibility is offering 25% off of initial start up fees for anyone who fills out the form below: