Free Marketing Plans For Healthcare Professionals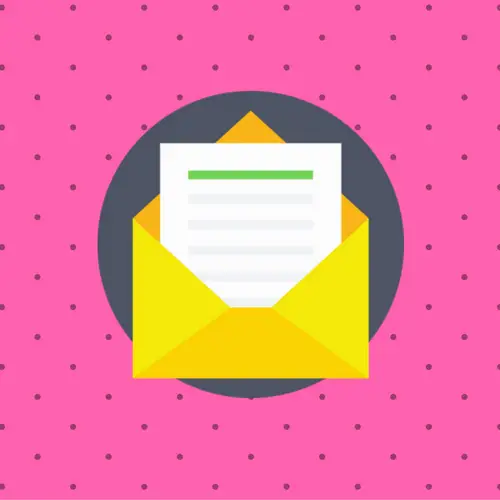 If you are medical professional, it's crucial to establish a marketing plan to acquire clients.
Crafting an intelligent and cogent advertising strategy doesn't need to be incredibly complicated, however.
For those of you who are pressed for time and would rather focus on counseling your clients than digital marketing, I've outlined a strategy below called the Set It And Forget It Strategy. I've also created some other sample advertising plans that are more ambitious.
Scroll through the plans below and consider the best approach for your marketing needs.  
The Set It And Forget It Strategy
Marketing Plan Details
1. Create (or optimize) a website
2. An AdWords Campaign of /day running to your website
The simplest strategy you could do to guarantee a steady stream of client inquiries is to create a website and run AdWords Ads to it.
You can create a daily budget and AdWords will run your Ads for you every day. With a little bit of forethought, you can create a laser-targeted AdWords Campaign that displays Ads when people Google your service, in your area.
If you already have a website, you'll need to make sure that it is designed to actually convert (i.e. entice your visitors to call or message you) these new, potential clients. The website should be elegantly simple and informative with images of you and information about your practice laid out in a thoughtful and digestible way.
If you don't have a website, rest assured that it is easier than ever to create one. If you aren't tech-savvy, or don't have the time to create one for yourself, there are a bunch of affordable ways of having it done for you.
Mostly passive
Easily target valuable keywords
Costs money
Not completely passive- you should spend time optimizing your AdWords account
The Motivated Marketer Strategy
Need Digital Marketing Help?
Click below to schedule a free consultation:
Marketing Plan Details
1. An AdWords Campaign of /day running to your website
2. Join a paid directory
3. Commit to attending 1 networking event every week
This sample marketing campaign is still pretty passive, though it will cost some money. In essence, you are directing Google search traffic to your site via AdWords.
The paid directory (think GoodTherapy or Psychology Today lead-gen platforms) leads directly to client inquiries from people viewing your profile on the platform and also links to your website. The networking component will lead to collobration with either other professionals or client inquiries from the people you meet (and charm). 
The advantage is that if you follow my guidance regarding AdWords setup you can be assured that you are laser-targeting potential clients.
A paid directory listing can also be useful- Psychology Today & Good Therapy are reputable and modern directories that do receive a good deal of traffic from users looking to source quality social workers, psychiatrists and other mental health practitioners.
Though you will want to carefully assess the return on investment as you receive leads from whatever directory you join. Including a networking component is a nice complement to the 2 paid acquisition methods.
It gets you out from behind the computer, pressing the flesh, and making genuine connections with the people you intend to serve.
Networking is fun!
Paid directories offer greater exposure
AdWords provides reliable & targeted traffic
Networking is awful!
Paid directories are an additional expense
The Social Media Marketer Strategy
Marketing Plan Details
1. Create (shareable) content for your website (or just for your Facebook page) and post it on your Facebook page (it can be written content, video, or even images)
2. You will then run Facebook Ads to your Facebook company page
3. Start and run a monthly Meetup for networking, collaboration and business referral purposes
In a nutshell, the content you create (be it written, video, or image) is published to your Facebook page, you run ads to the Facebook page, which has your private practice contact information, and links to your website. 
You can get relatively cheap clicks to your Facebook page (because you're not sending Facebook users off of Facebook itself to your personal website) and the content you are creating will be published on your Facebook page.
One of the best things about this strategy is Facebook users will share your content, effectively syndicating it to their own audience. 
Facebook allows you to granularly target your local area, focusing in on important demographics, so you can display your Ads to an audience, albeit one that isn't 'searching' for you the way an AdWords Ad displays when someone is Googling for a "therapist" or a "psychologist".
A core component of this strategy is producing high-quality content and finding inventive and interesting ways to 'natively' repackage it on Facebook so that it engages the audience you are paying to acquire.
As a side note, Facebook has dramatically reduced what is called the 'organic' reach that your Posts get- so it has really become a 'pay to play' platform, but many marketers describe Facebook Ads as a dramatically underpriced way to purchase the attention of a niche audience.
Running your own Meetup is another great way to engage with your local community, burnishing your authority, and providing genuine help to individuals in need. As an alternative, you can just join an existing Meetup as a co-moderator, or even as a participant. The general idea is that any of these marketing strategies can be adapted to your particular personality and business needs. 
Facebook can be a cheaper 'click' then AdWords
Creating content pays long-term dividends for organic search
Potential to get shares (free promotion)
Facebook Ads requires more work to manage
Creating (good) content can be a lot of work