17 Office Space Decor Ideas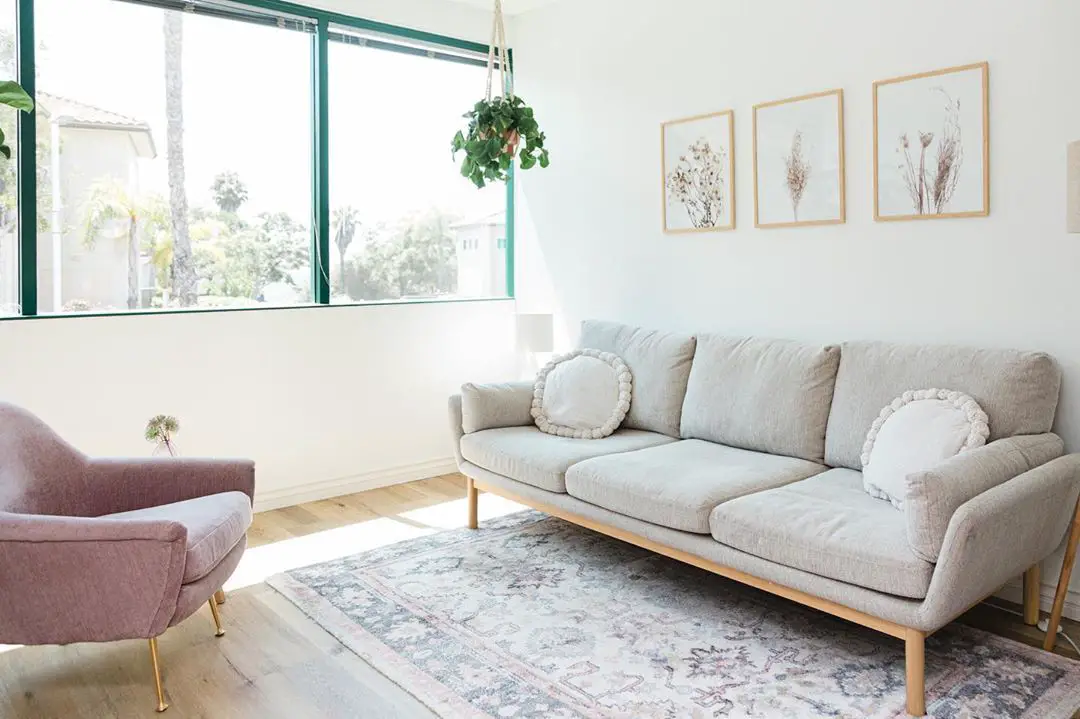 I recently went through 5 rounds of hypnotherapy.
The hypnotist's office was in an aging Brooklyn brownstone that had been converted into a medical co-working space.
I was really shocked when I first stepped into his 'office'.
It was incredibly small, the white walls were terribly scuffed, there was dust everywhere, and all the furniture was shabby.
It created an immediate negative impression.
As a therapist, it's important to have a welcome and comforting space for clients that simultaneously jibes with your own personality.
Below, I've highlighted some pictures of different private practice offices. You can take design inspiration from them, whether it motivates you to add a new couch or undertake an entire redesign!
17 Private Practice Office Decor Ideas
Swank Interior

via: @troneroyalmagazine
Dark Wood Elegance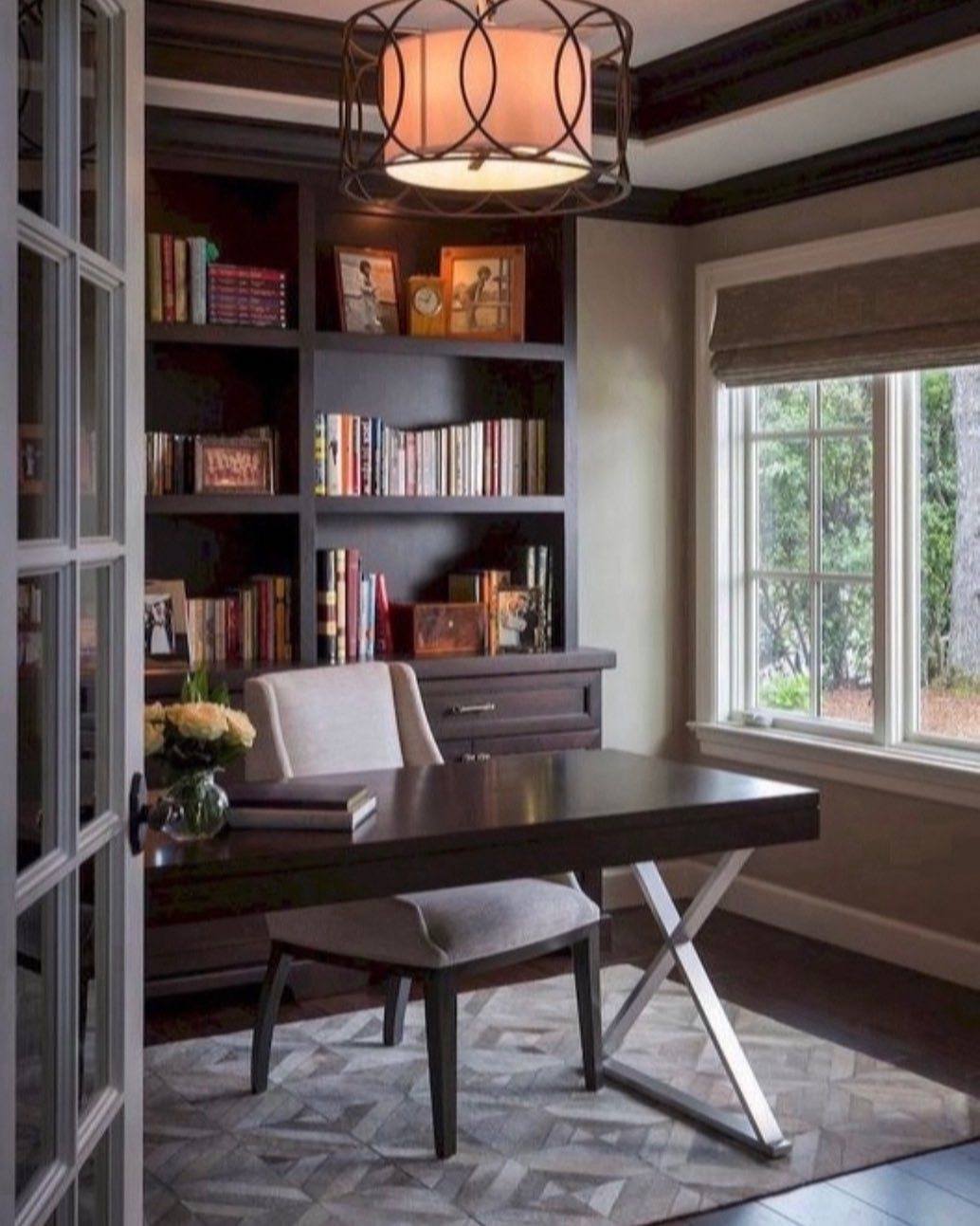 via: @troneroyalmagazine
Classic Gray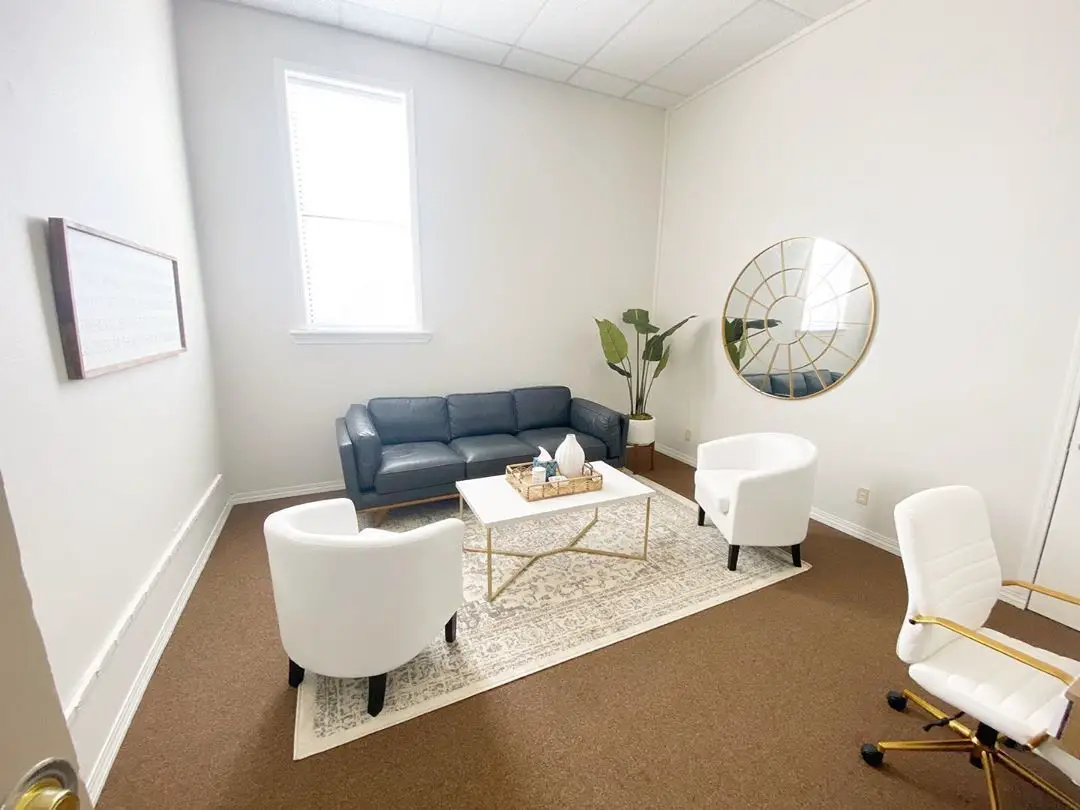 via: @painttheworldwhite
Masculine Interior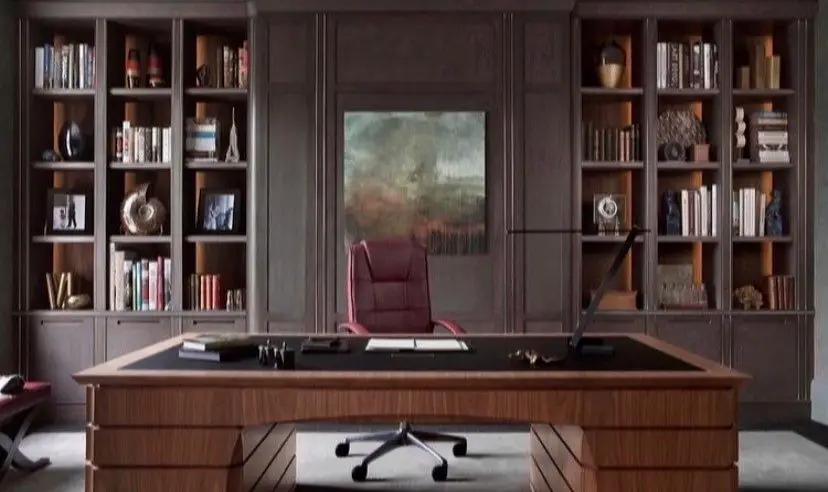 via: @troneroyalmagazine
Yoga Office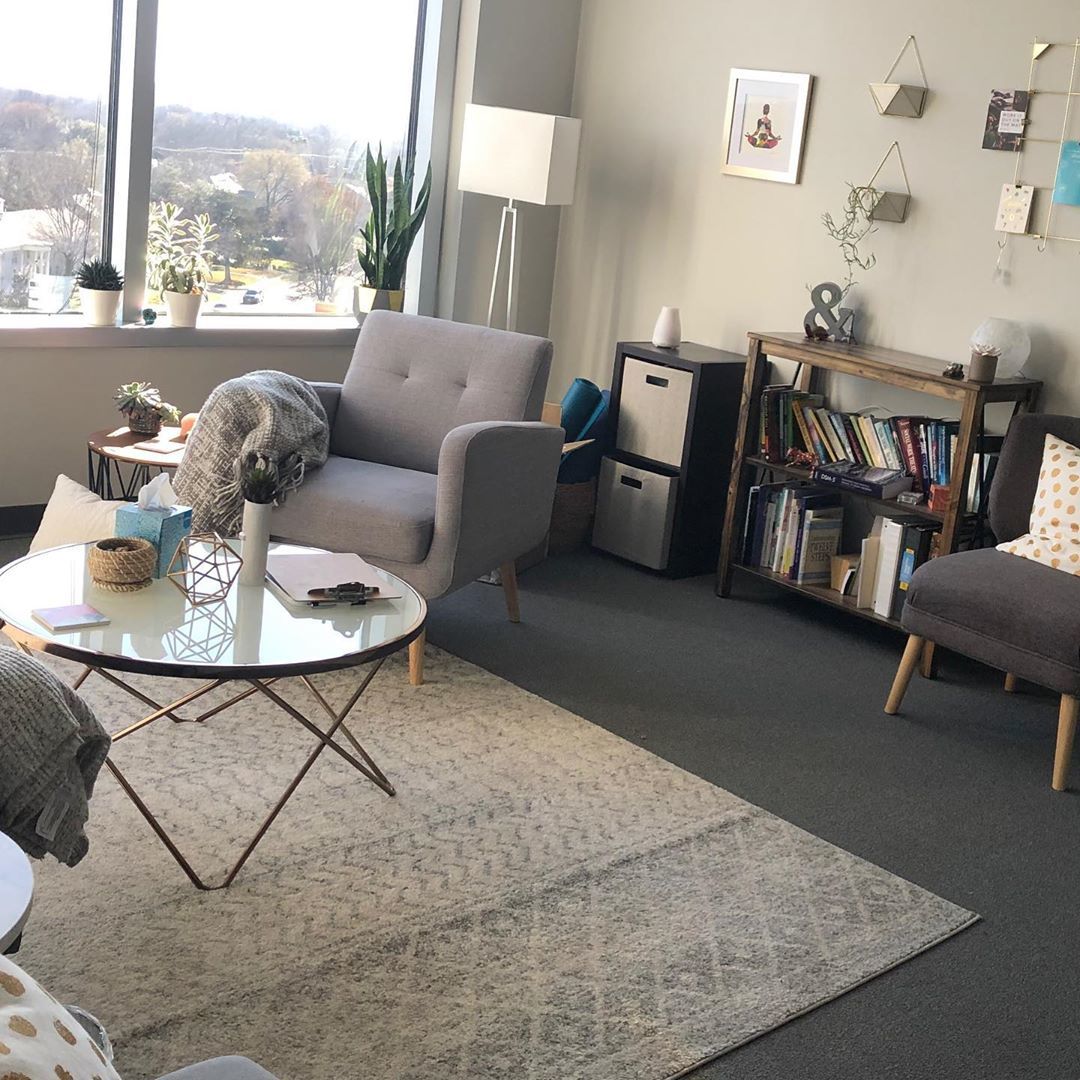 via: @angelapriorlcsw
Elegantly Simple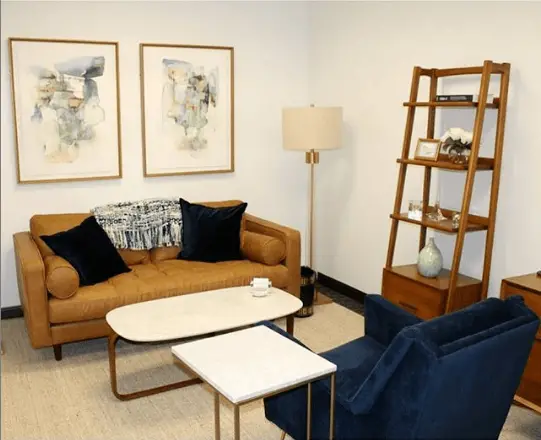 via: @bestselfbestlife
Leather & Plants

via: @colby_mft
Fireplace With Yellow Swivels

via: @negrouptherapy
Close Hip Quarters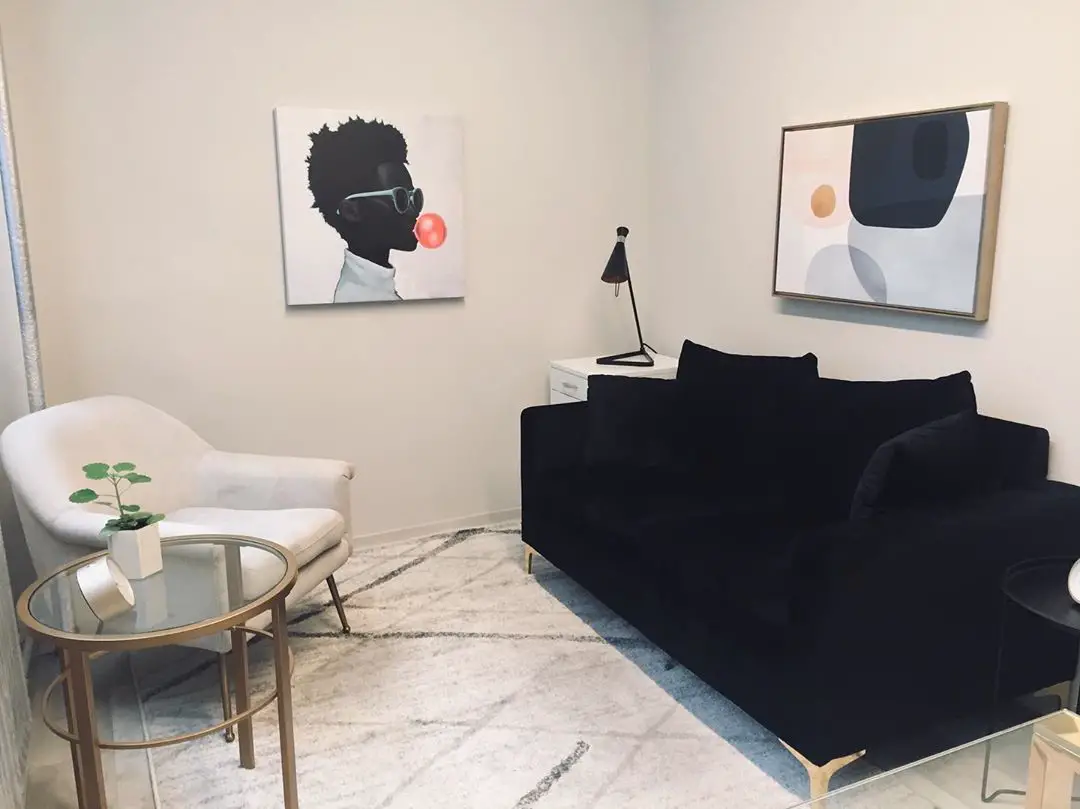 Nighttime Swank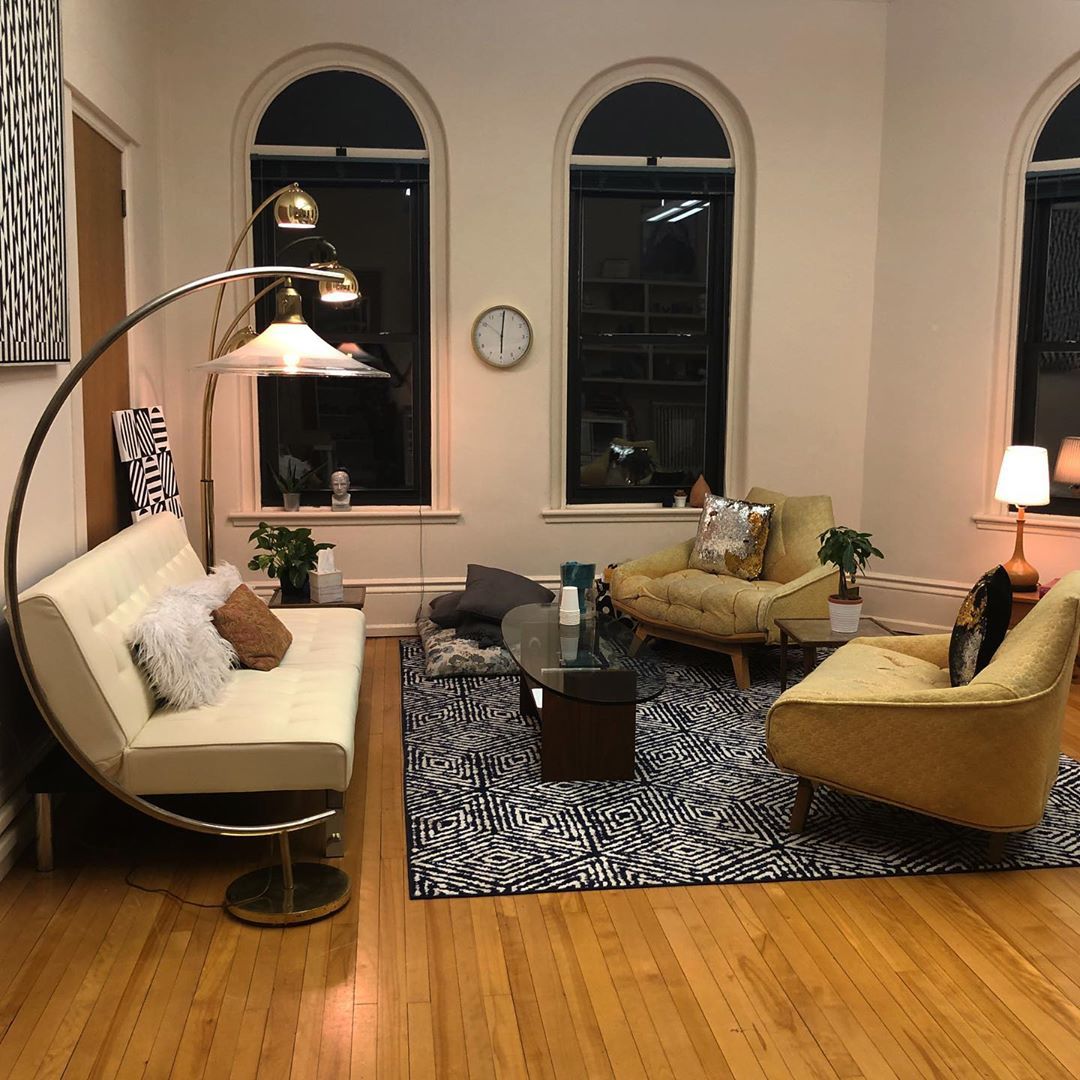 Small Office Design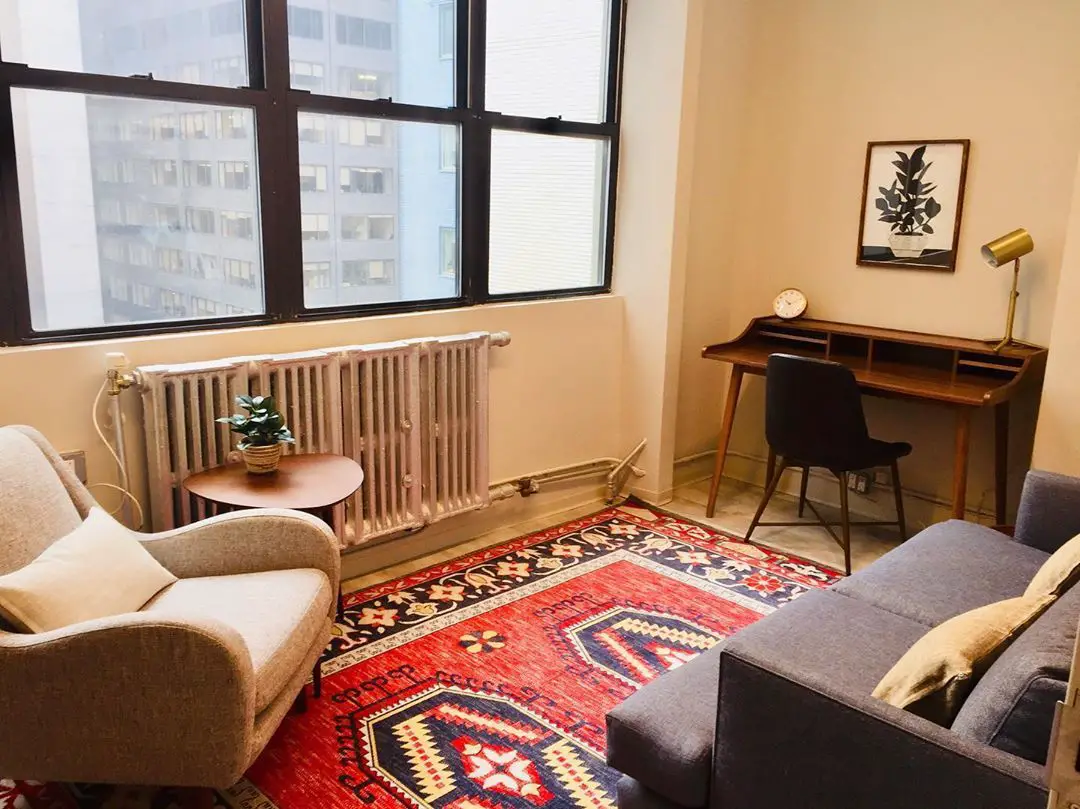 Cute & Modern Decor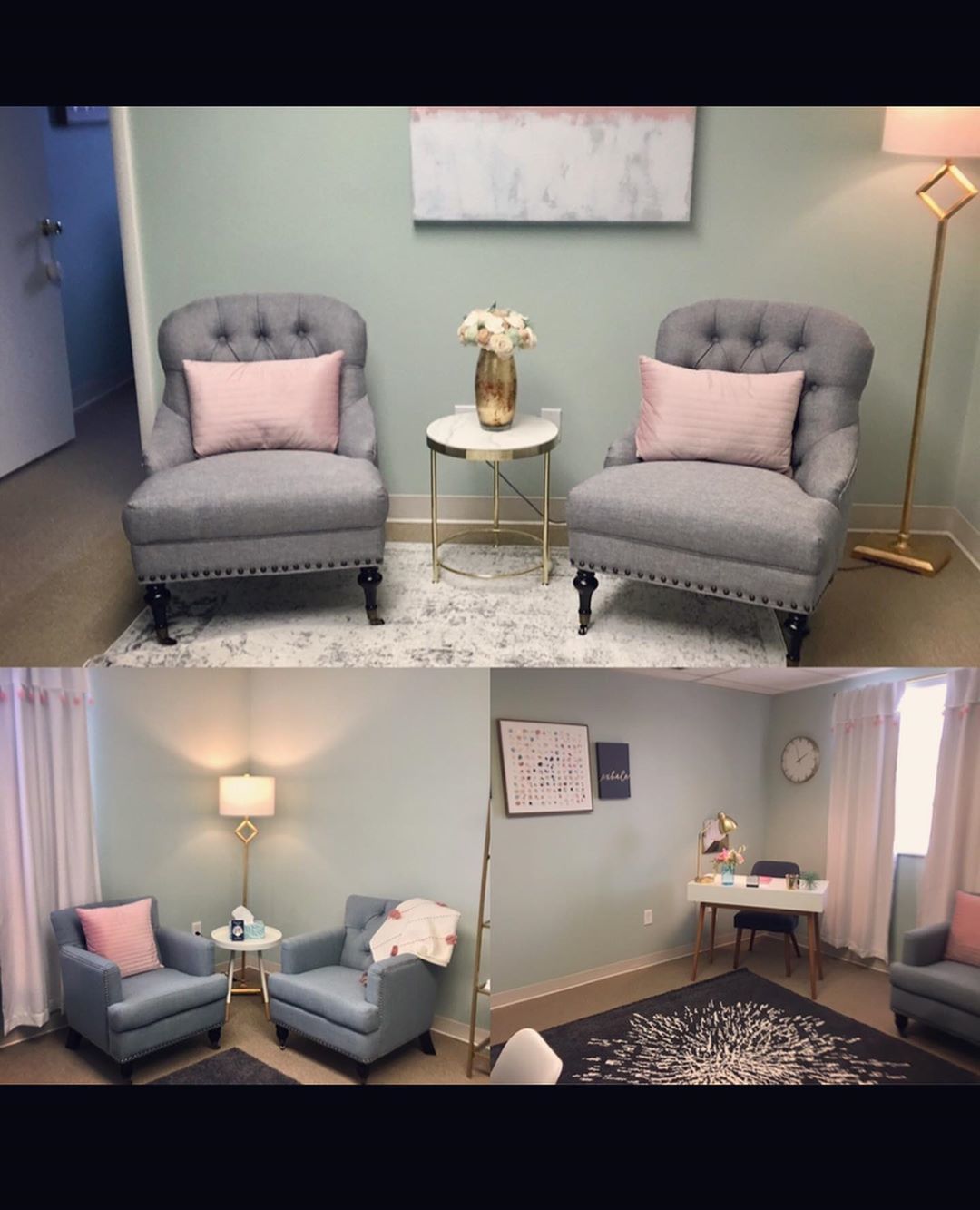 via: @polishednicholsinteriordesign
Pink Sofas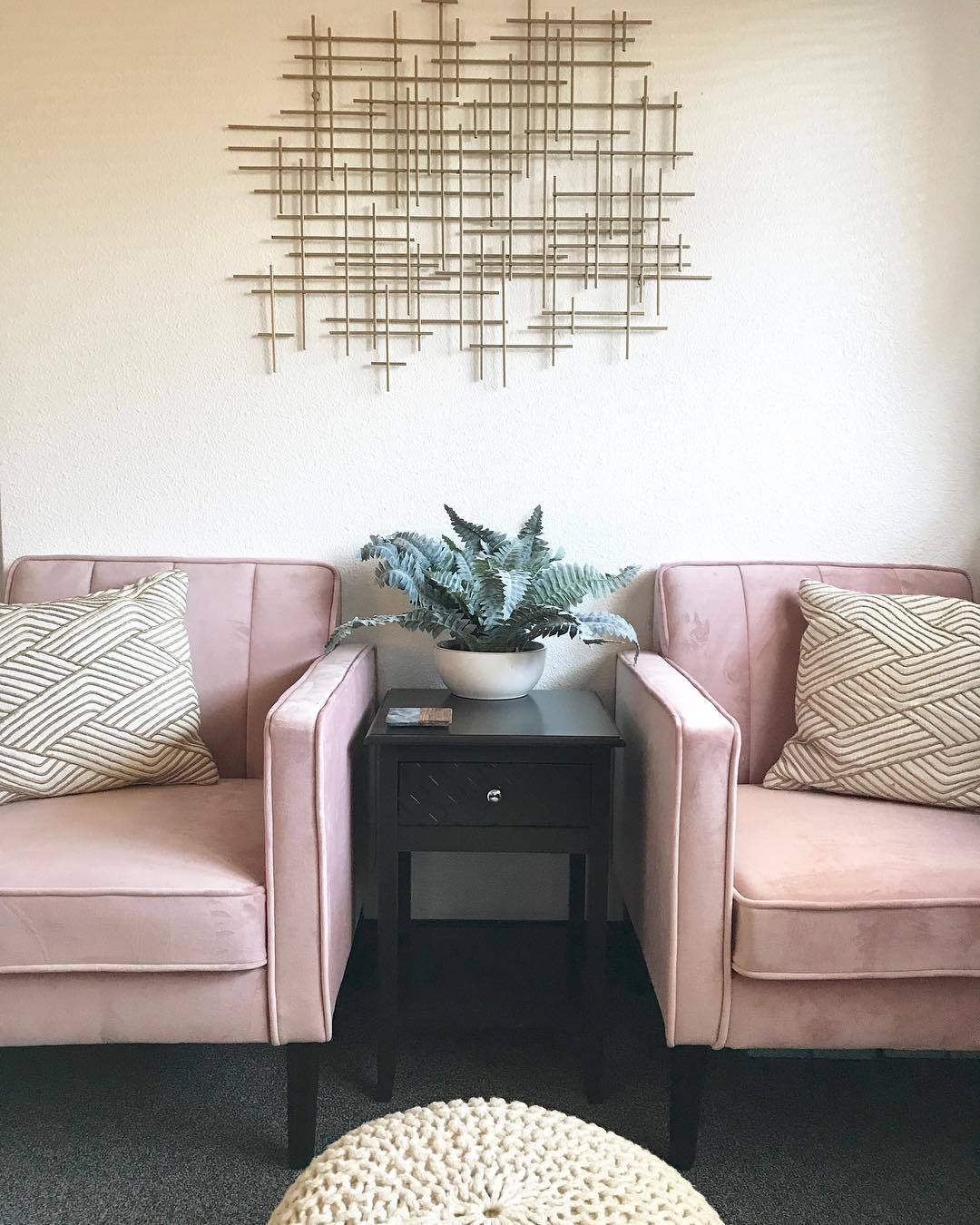 Highly Creative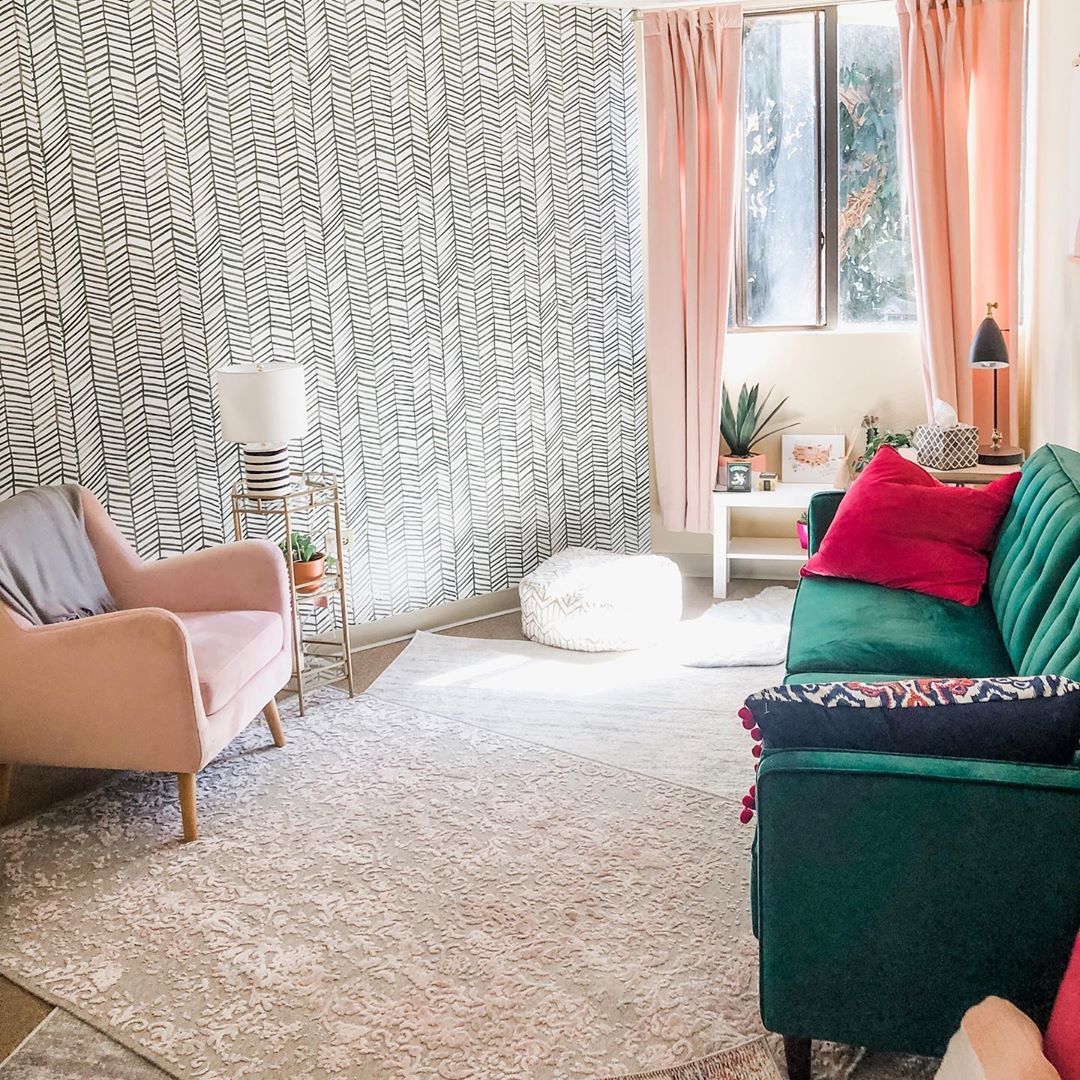 via: @ediestarktherapy
Cozy Blue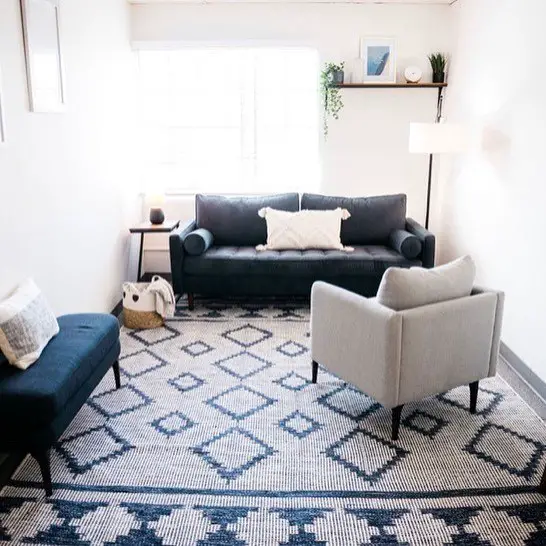 via: @cozyoffices
Remodel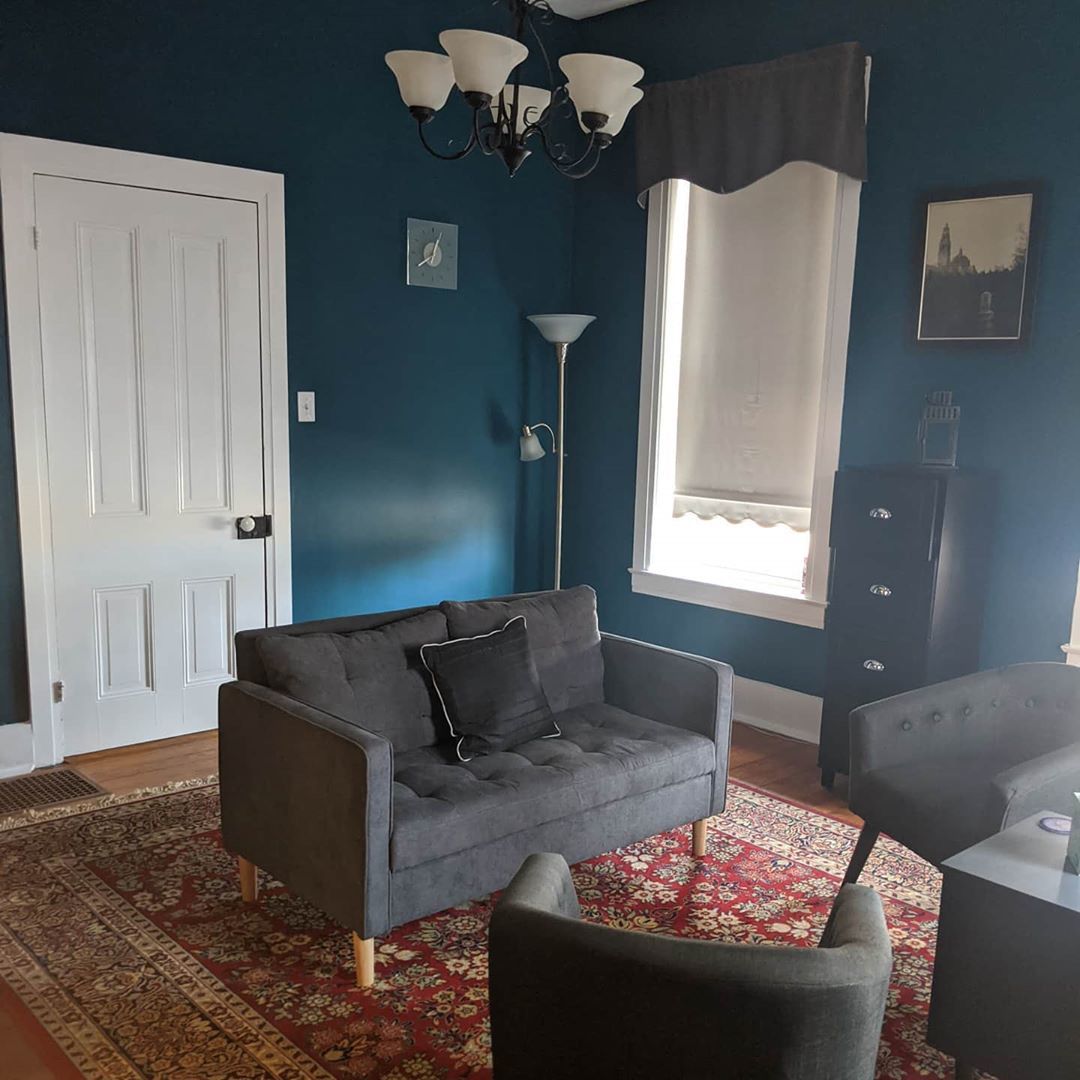 via: @msjmunty
Summing Up
Need Digital Marketing Help?
Click below to schedule a free consultation:
You can see a range of different therapy office styles and layouts- some are dark and masculine, others are light and airy.
Some people hired interior designers to create the perfect look, while others cobbled together inspiration and bought some items off Wayfair.
It's also interesting how some of the smaller spaces were able to transform into inviting atmospheres with some tactical fashioning.
Just because you have a small space doesn't mean you can't dress it up into a gorgeous and inviting interior.
You can also spruce up the space with some therapeutic office decorations– plants, throw pillows, new wallpaper, paintings, art wall hangings, ladder bookshelves and more.