Should You Hire A Digital Marketing Agency?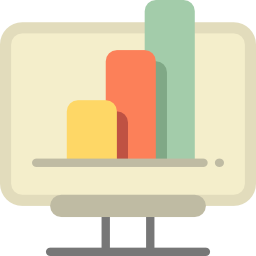 In this post, I examine (1) whether you should hire a digital agency and outsource your private practice marketing. 
(2) What questions you should ask them to ensure they're using modern practices that get you cost-effective results. 
(3) And I try to demystify their service offerings. What does it mean, for example, when they say "SEO Services"? 
If you're a private practice therapist, chances are you're pretty busy servicing your existing client load.

It could make sense to outsource digital marketing responsibilities if you don't have the time, skill or interest in managing it yourself.
What Do They Do?
Broadly speaking, there are 4 ways a digital agency can help you and your business:
Increase your site's rankings for targeted keywords
Create paid traffic campaigns to acquire qualified leads
Improve your site's performance (or create a site if you don't have one)
Increase & improve your overall online presence
Should You Outsource?
Need Digital Marketing Help?
Click below to schedule a free consultation:
One way to break down whether you should hire or not is to examine your practice's different marketing opportunities and evaluate your capacity to implement them.
If you can handle setting up the Basics I outline below, you're guaranteed a steady trickle of clients.

If you don't think you can handle the Basics, it's a good sign that you should consider hiring a professional. If you've done the Basics yourself, you might be able to tackle most of the Advanced Strategies.

Though there are a few I'd definitely considering outsourcing (speed optimization, for example).
An Illustrated Overview
Before we dive into the Basics, I thought this visual demonstration would be a handy reference point. You can see there are 3 main ways to optimize your website: Technical, Off-Page & On-Page:
Credit to QuickSprout for this overview. It's a great way to visualize the sort of optimization opportunities a digital agency looks to leverage to increase your site's performance.
The Basics
Here are what I consider the Basics of marketing your private practice:
A conversion optimized website (required)
A Google My Business Listing (required)
A Google Analytics account (recommended)
A Google Search Console account (recommended)
An AdWords Campaign (recommended)
A paid directory listing (optional)
A Yelp Page (optional)
A Facebook business page (optional) 
I think the above eight constitute a 'just the basics' approach to marketing your private practice.

Granted, you don't really need a Yelp or Facebook page, but they're free to create. (Though there is some controversy regarding Yelp reviews.)

I would strongly advise An AdWords Campaign- but it isn't a 'required' element. I should say, that unless you're getting free, organic traffic to your site, paid traffic is really essential.

So, if you're committed, you can figure out how to set up a website, create a Google My Business listing, and start a basic AdWords campaign targeting local keywords.

Those three together are a pretty strong combination.

If you're wondering what a conversion-optimized website looks like, I defer to LeadPages- they have a bunch of templates that are good examples of tested, high-converting designs.
My Mother's Example
In my mother's case, she's near the end of her private practice. So we've kept things pretty simple. While we have implemented all 8 of the tactics, the primary acquisition strategy is a /per day AdWords Campaign:
In all honesty, it does leave a lot on the table. If you have a younger practice, want more clients, or want different types of clients, you can go a whole lot deeper.
If your practice has many more years to run- it does make sense to invest in some of the longer-term, more advanced strategies.
Advanced Strategies
SEO content that organically ranks
Technical SEO & Website optimization
Optimized NAP (name, address, phone number) listings
Conversion tracking on your website
Facebook Ad Campaign
Backlink campaigns
Bing Ads
Retargeting Campaigns
SEO Content
For example, publishing content that targets your keywords is strong marketing play. If you publish a 1,000 word piece of content targeting some local keywords like "depression therapy nyc", in several months you could see a solid trickle of qualified, local traffic reading your content and booking sessions.
Technical Site Improvement
Investing in technical site improvements can be important. I should say, though, that this is where sometimes people get ripped off.
Because the technical stuff can get complex and arcane, especially to a novice, it's easy to get talked into expensive technical upsells that you don't really need. 
For example, if you're ever told that you need to pay to get your 'site listed in Google', it's a scam. You can always check that your site, and its content, is listed in Google's search index by using this Google Search Operator in Google search: site:yoursite.com
That said, something like speed optimization is a technical SEO improvement that could be worth investing in. No one likes a slow website- especially on mobile.
NAP Listings
Optimizing the consistency of your NAP (name/address/phone) listings- that's another sensible strategy that will have a long-term payoff.
What Are NAP Citations?
You can check your NAP listings using this free tool: Yext.com. Google My Business is basically the biggest NAP listing opportunity, along with Bing Places.
Conversion Tracking
Instituting conversion tracking on your website- that is another powerful strategy to assess the effectiveness of your advertising spending. You'll want to define conversions with Google Analytics and AdWords so AdWords knows which keywords are sending you 'converting' traffic.
(You can also set up conversion tracking in Bing Ads & Facebook Ads if you use those platforms).
How Conversion Tracking Works
A conversion can be defined as a 'thank you' page on your website that your contact form automatically sends visitors to after they've submitted a query. As well, you can even configure the phone numbers on your site to be conversion goals.
Facebook Ads
Facebook Ads can be another powerful platform if you're looking to expand your practice, or just attract different clients. While very different than AdWords, it can be another robust acquisition strategy.
In my experience, AdWords can be a 'set it and forget it' advertising platform.
Facebook, on the other hand, requires a lot more hands-on management. You'll need to frequently refresh the images you use, for example, to prevent 'ad blindness'. If you don't have the time or creative instinct for Facebook Ads, this is definitely something I'd consider outsourcing.
Backlinks
Getting more backlinks is another powerful, albeit time-consuming, strategy to improve your rankings in Google. Outsourcing this is definitely a smart idea.
In a nutshell, the more backlinks you have, the higher your site ranks in Google, which means greater amounts of traffic to your site. 
Bing Ads
Bing Ads is very similar to AdWords- in fact you can even migrate your entire AdWords account into Bing so it's super-easy to setup. While Bing doesn't have as many users as Google, it's another place to experiment with paid traffic.
Retargeting
Retargeting is another advanced strategy that you might want some help implementing. The way it works, any sort of paid traffic you're running on Bing, Facebook, and AdWords- you're able to 'retarget' people who have clicked your ad across the internet.
This is an especially effective acquisition strategy because you're re-serving your service to people who are already familiar with you. Plus, in general these clicks are pretty cheap.
As you can see in the screenshot below from my mother's AdWords Campaign, the bottom row is our Retargeting Campaign, getting $.45 clicks on average as opposed to our Search Campaign that has an average Cost Per Click of $2.06.
Working With An Agency
The above should give you some perspective when it comes to negotiating with a digital marketing agency. It makes sense to understand the different services a digital marketing agency can provide.

For example, I'm partnered with HigherVisibility.com. Looking at their drop down menu, they list out the different digital services on offer:
In a nutshell, this is a full suite of solutions designed to increase your organic traffic, social traffic, create or enhance your paid traffic, and optimize your website's conversion power through design and technical improvements.

To illustrate, say you're a 30-something therapist practicing in Kentucky.

You anticipate practicing for 30+ more years. It might make sense to work with a service like HigherVisibility to:
Create an evergreen, low-maintenance AdWords Campaign
Conversion optimize your website
Get you listed in all of your local directories
Build 25-50 backlinks
This would create a solid foundation for your website- creating a funnel of organic and paid leads to keep your practice stocked in perpetuity.  
Measuring Success
An agency will keep track of your keyword rankings. So, if you're paying for SEO services, you'll want to be ranking on the first page of Google for a query like "kentucky therapist":
If you're trying to improve your local rankings- perhaps a goal is to appear in the 'map pack' for your therapy-related query and to appear in the top results beneath the map pack.
Granted- this can take some time. How long it takes to rank will depend on the strategies the agency uses- but you should be able to see improvements after a couple months.
As well, I advise getting somewhat proficient in AdWords- that way you can manage your Campaigns yourself.
Then you won't have to pay an AdWords management fee forever- you can let a service like HigherVisibility set everything up, optimize for several months, and then hand the keys over to you.
When I spoke to HigherVisibility, they told me their AdWords management fee was 0, which was a good deal lower than the other companies I spoke with.
One company charged $750- which I suspect is way too high for most private-practice professionals.
Questions To Ask An Agency
The Leverage Way provides an awesome guide before you get on the phone with the digital agency. 
Below is an excerpt of some of the questions they advise you should ask:
I'd advise you read the full list of questions and have the agency answer the applicable ones on the phone or via email.
Summary
If you know you want to market your private practice and get more clients, or even get different types of clients, but the Basics feels overwhelming, you might want to hire a digital agency.

If you've got the Basics down but want to do more, you might be able to do a few of the Advanced Strategies on your own. But there's definitely a few you'd want to outsource.
I'd recommend having a call with a digital agency. I've partnered with HigherVisibility- you can schedule a call with them, discuss your business, and see if what they offer is a fit.